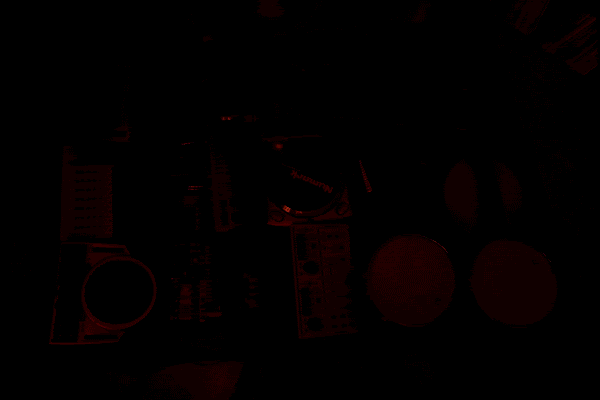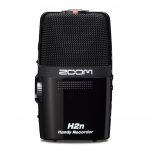 Your choice of equipment can set your audio project off in any number of directions. TRU offers some excellent gear via its AV loan-out services. Available items include:  3 H2n Zoom and 2 H2 Zoom handheld digital recorders. Also, 2 H4n Zoom Digital recorders. All these devices are very portable, and offer a range of fairly high-quality directional and omnidirectional recording settings. 2 Shure UTP4 Wireless Microphone Systems /w 1 handheld & 1 lapel
Microphones: Just because you are using a mobile device, doesnt mean you cant record great audio. With the addition of a simple external mic such as the iRig, you can turn your phone (ipad or whatever) into a mobile sound studio, PLUS you get that awesome, radio interviewer look when holding the mic and asking questions into it.
Speaker(s): Along with recording and posting your sounds on the internet, its often valuable to be able to play them for others at a reasonable volume, something your phone and/or computer are rarely outfitted to do. I never leave home these days without my trusty Monster ClarityHD bluetooth speaker. Goodbye Ghettoblaster!
APPS: Your mobile is one of the best and quickest ways to capture audio on the fly. With additional mics or without, these devices can be loaded with apps for recording, listening, editing and sharing your audio files, or those from students. Heres a quick rundown of the the most obvious places to start.
Soundcloud – mobile version
KoalaSans (mac)
Broadcastmyself (android)
RecForgePro (soooo many recording apps add your faves below.)
Shazam
FiRe2 (recently bought by RODE)
Some other bits of gear we have used and liked: For iPhone, iPad and iPod touch users, iTalk Recorder app is easy to use, and can yield surprisingly good sound quality. On the downside, files are large, in a format that needs to be converted for many editing applications, and sometimes tricky to remove from the device.
See also: "What Gear Should I Get?" – by Jeff Towne, Transom – "Sadly, there's never one simple answer: choosing the recorder and mic that's best for you is an incredibly complicated thing, but there are a few basics…"